We had a busy weekend last weekend so I'm looking forward to having a bit less going on this weekend. I'd have posted sooner, but my computer is dangerously close to being out of memory (a terabyte none the less) and I didn't have enough space to convert my files so I could post them. Let's face it, a blog post is no good without photos.
Getting back to the weekend: Last Friday Evie went to an after school 80's theme school dance, at the same time Ainsley had therapy and then Adrian had movie night at school. The next day Adrian had a basketball game, and Evie had her Winter dance recital. We'd arranged months before for my sister Sheryl to provide respite so we could enjoy the show. (Ainsley has a hard time paying attention for 2 hours in the dark.) I always feel a little bit torn about leaving her at home at times like this but sometimes it's really for the best. Then a week or so beforehand we were told that Adrian's baseball tryouts were scheduled for the exact same time, so now he couldn't go and we had quite a dilemma. We were hoping he could go with a friend but that didn't work out. A big shout of thanks goes out to Grandpa Tom for happily helping us out by taking Adrian. And of course to my sister Sheryl for being the one person to provide respite care for Ainsley (and be there to watch Adrian too).
I love dance. I wanted to be a ballerina when I was little. And during High School, when times were tough at home, my escape was to go out dancing. I went dancing a lot. So naturally I always look forward to Evie's dance recitals. I'm really proud of her. It's been a big commitment taking her to dance class for the past
9
years. Seeing her up on stage is the ultimate payoff (though not the reason I do it). This year her class performed a dark swan inspired piece. The girls looked so great up on stage in their feathered costumes (Though I was disappointed we couldn't see Evie for the first half of the dance because of the choreography.) During the second half I was able to get a few great shots to share. Always the photographer, I'm torn between watching and capturing these precious moments.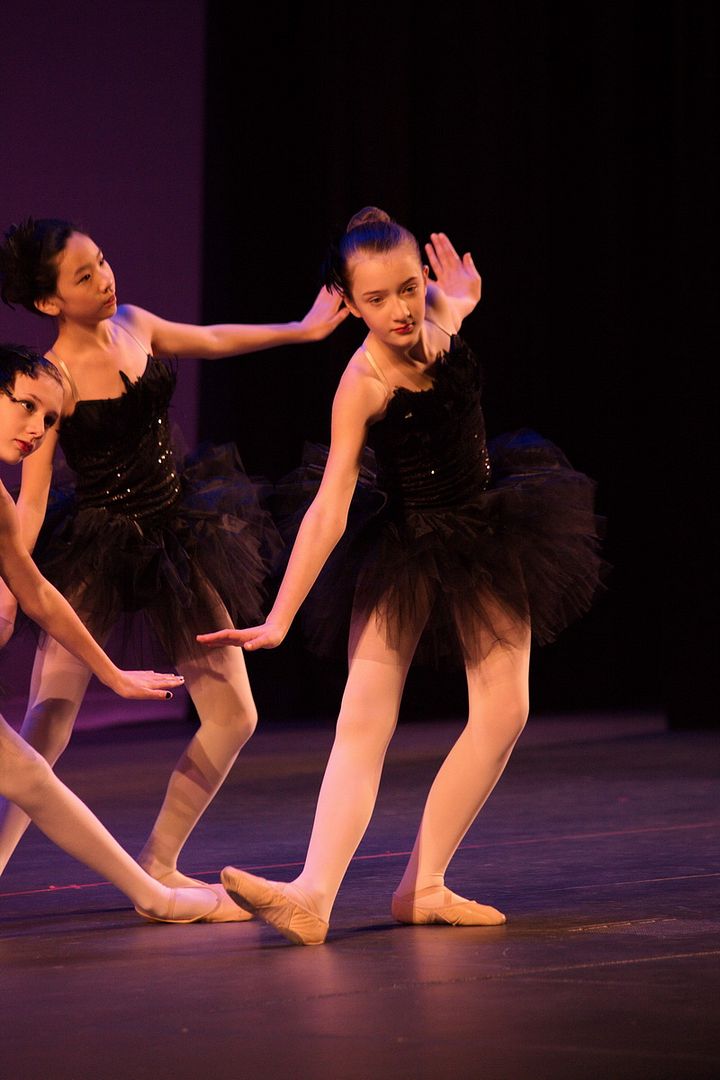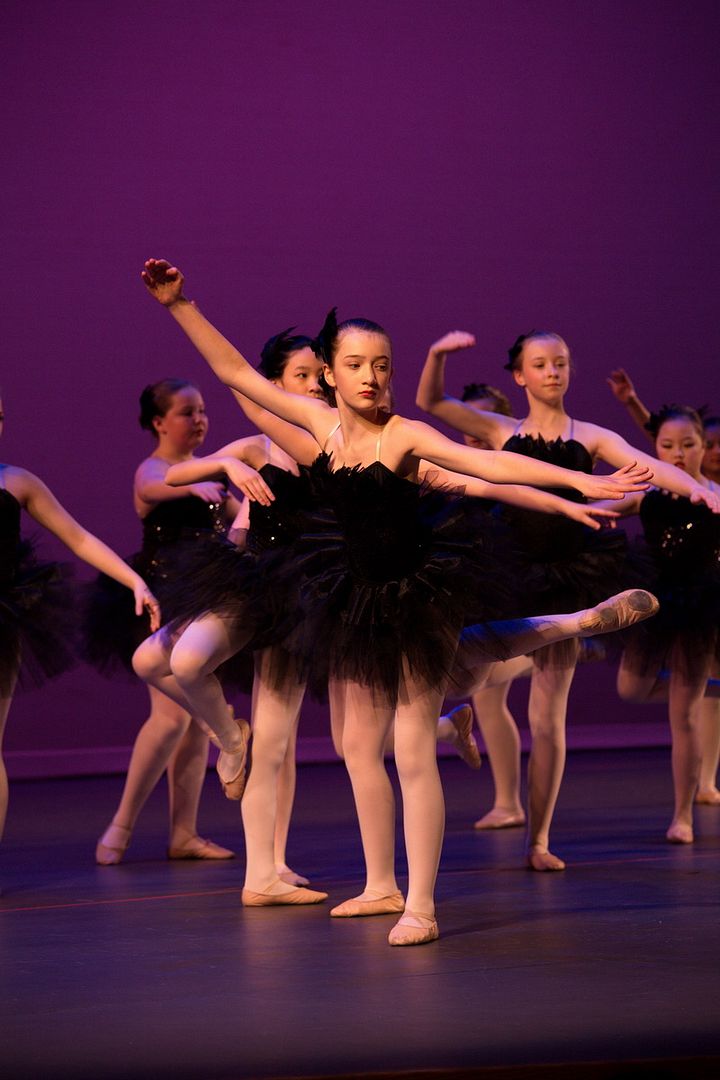 I still get to watch so I guess it's worth it since pictures last a lifetime and my memory is terrible.
The studio has a special needs dance class and honestly their performance is one of my favorites.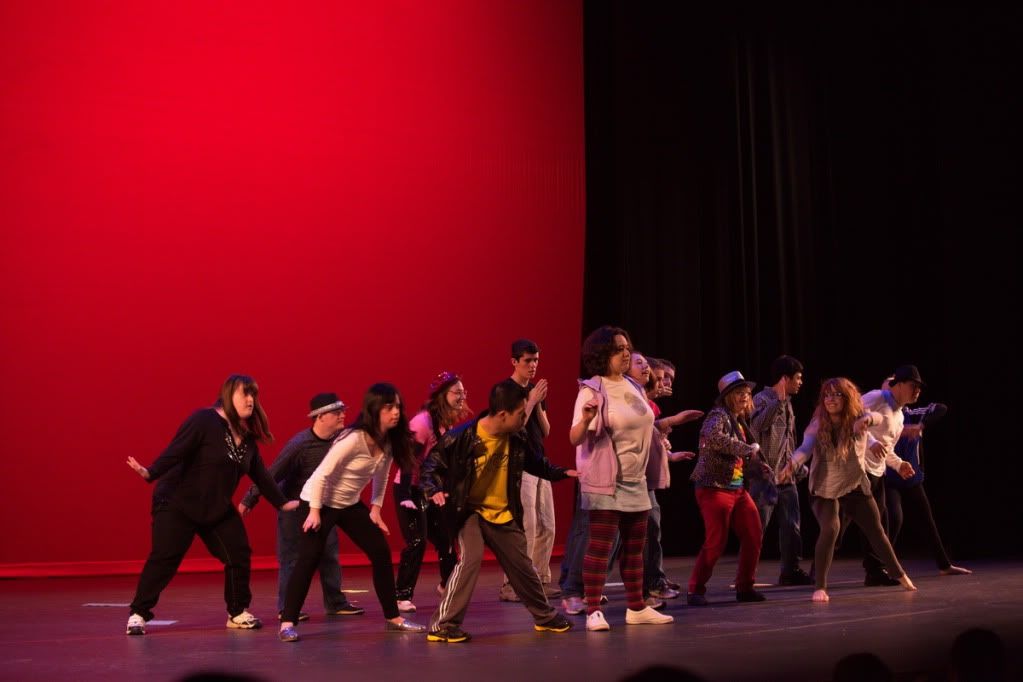 I think it takes guts to get out on stage in front of an audience. I love that these kids (most are young enough to still qualify.) do it and have such a good time. Each one got to break out for a short bit and perform "their moves" solo for 15 seconds. It was awesome!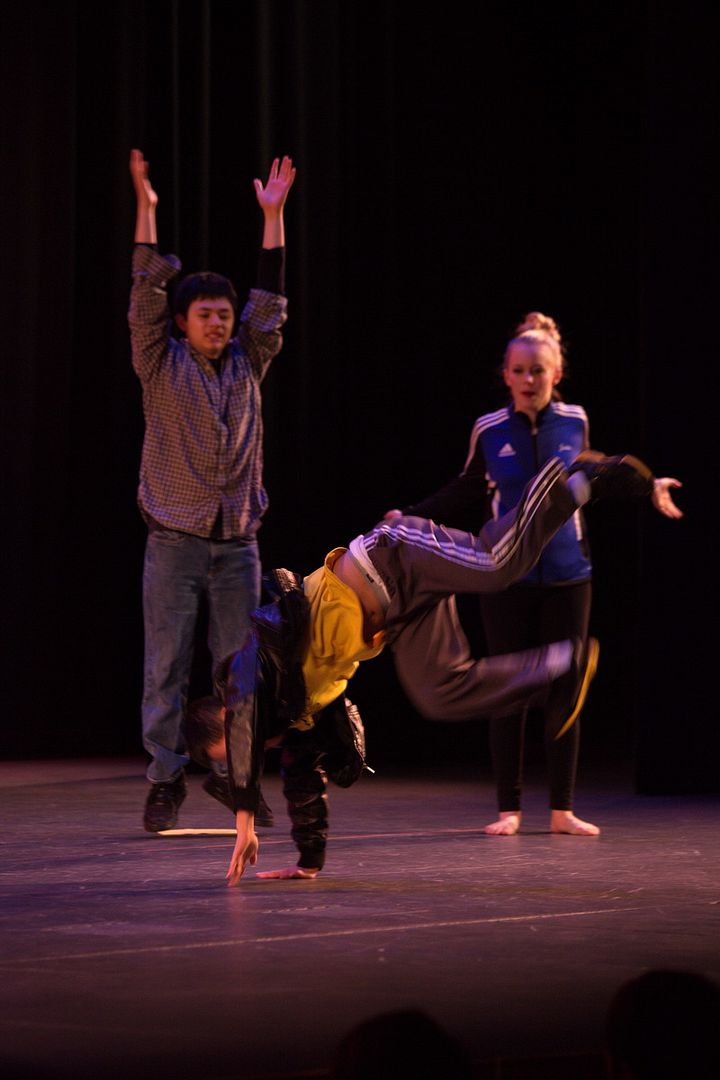 Check it out, one of them was break dancing! How awesome is that? Can you break dance? I can't!!!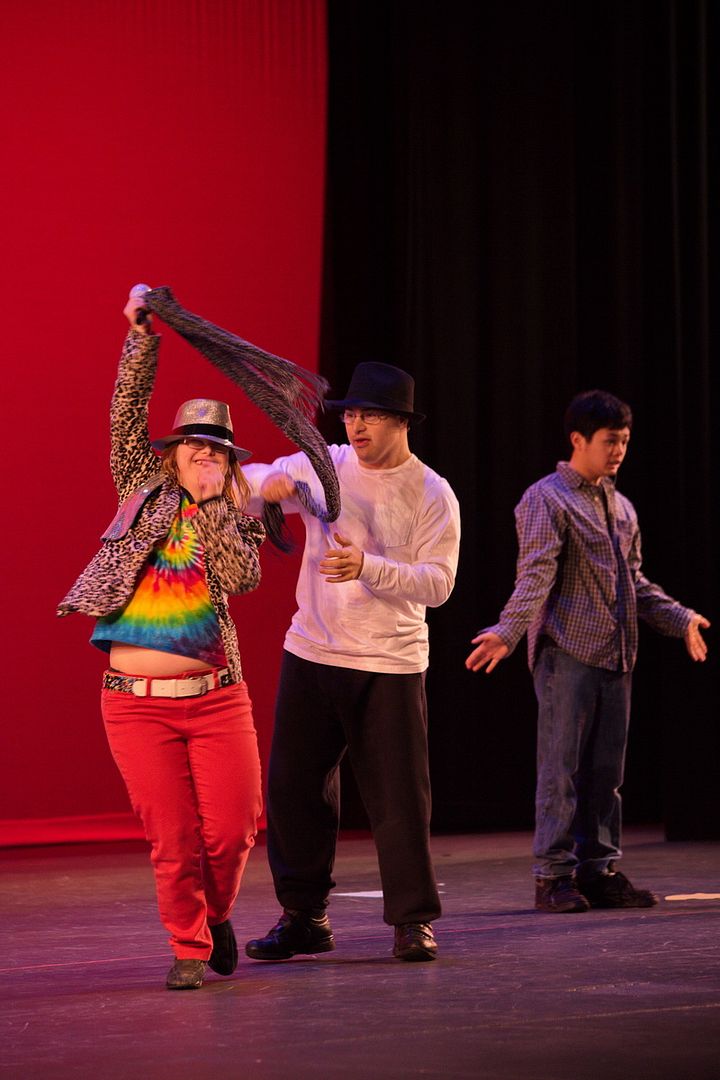 There have been a few times that I have talked with a new parent of a child with Down Syndrome. Like when any child is born with any kind of difference there is a period of grief and devastation, of course. But I have told these parents that it really was going to be okay. I was
sure
and I just wanted them to know. And I believe I am right, and hope that these parents all come to see it that way.
I believe because I had an uncle, Kenny (Kenneth later in life when he decided it was more mature sounding than Kenny) with Down Syndrome and he lived a really full rich life with a lot of friends and a family who loved him. He loved McDonalds, ketchup, bowling (was even on a league) and Elvis Presley. He had some moves. (I'd have loved to see him on stage.) He had a job at the
NW Center for the Retarded
(For those who of you who hate
the R word
it was the organization's name until recently. Watch the video on the NW Center page to learn
how they were responsible for bringing the right to a public education to ALL American children
.) and he would go there on the Metro bus. He had more than a few "girlfriends" in his lifetime. He remembered everyone's birthdays and had a funny habit of wrapping up his personal belongings to give as gifts. When he passed away there were hundreds of people at his funeral. Really isn't that what we all want for our kids? That they are happy, live a life that is meaningful to them and that they experience love?
To be perfectly honest I am a bit envious of the parents of kids with Down Syndrome. People know what it is, there is a large community of support for both the children and the parents. And the outcomes are quite good really. The truth is there are a great many conditions that are far worse to have. Some end in premature death, others with long term suffering, and others leave the child with far fewer life skills than kids with DS.
And that is one of the reasons I secretly bawl my eyes out in the dark every time I watch these kids perform. Because no matter how many hours I work with Ainsley I don't know if she will ever be able to walk independently. I don't know if she'll speak. I don't know if she'll eat. I don't know if she'll read. Have a job. Have friends. I certainly don't know if she'll ever dance on stage but I do know that I have hope...... And
if
she ever does it will be the proudest day of my life. I am proud of each and every one of those kids almost like they are my own.
My sadness runs deep during such moments but thankfully they are fleeting because I also know,
truly
that despite Ainsley's developmental delays
we
are really lucky. And I
mean it
. I know that there are many parents out there who look at Ainsley and wish their child could do the things she can do. It's all about perspective. No matter your life circumstances things could be better, but they really could also be worse.
Of course
I am
also
SO
proud of this beautiful girl who I am so lucky to also call my own.
She is turning
12
in a few weeks and we are in the midst of planning a "Red Carpet Sleepover Party." Her last year before becoming a teenager. Sniff, sniff. It's going to be a fabulous party. So look for pictures of that toward the end of February.
Also I have proud moments to share of Adrian and Ainsley (hints: basketball and communication), coming in posts this week. Being a mom isn't always easy, in fact sometimes it's damn hard, but I love it. I consider it my life work. Even if some days I get a little down I really know I'm
so
lucky to have
3
beautiful kids that I am SO proud to call mine.