The month of December has been a whirlwind. I wish I'd had time to post photos earlier. I've run out of photo storage again, so I'm getting used to doing it in a new way which makes it a little harder to post. So I'm trying collages made with my scrapbooking software. I hope it works more easily and that I'll have more photos for you soon.
Today we are off to Christmas Celebration #1 of 4. Ready. Set. Here we GO!
I hope you have a lovely holiday.
***
We squeezed in a trip to the
Red-Wood Tree Farm
which luckily for us is just down the road. It's a destination, people come from all over. They are so friendly and helpful. Not to mention they have beautiful trees. As a bonus they give out free hot chocolate and candy canes. It doesn't get better than that. The paths are lined with broken glass that the kids think are treasures. They found a few giant chunks. Adrian found a tree branch that looked like an umbrella. We (Adrian will take credit.) found the smallest Christmas tree in the world. And the perfect tree for our house (of course not in the U-cuts, they are too small.) that wasn't too big or too small.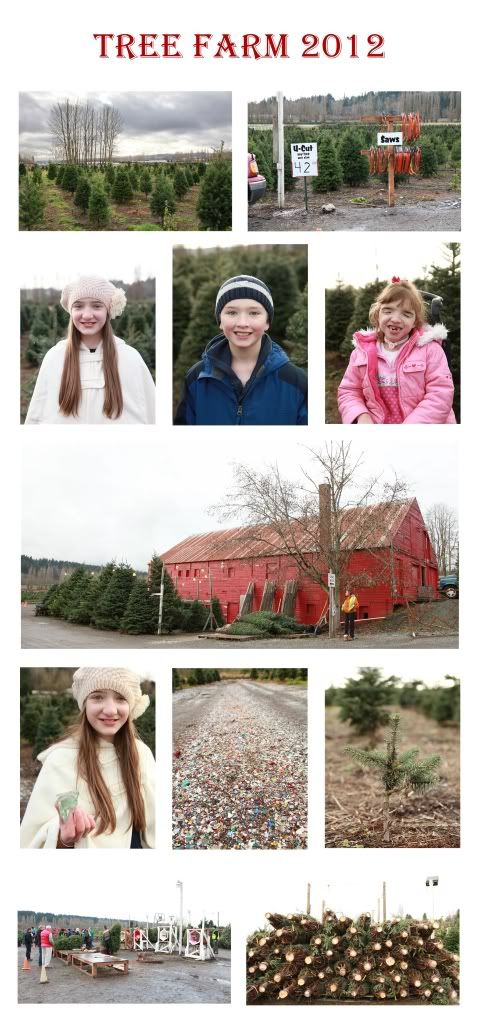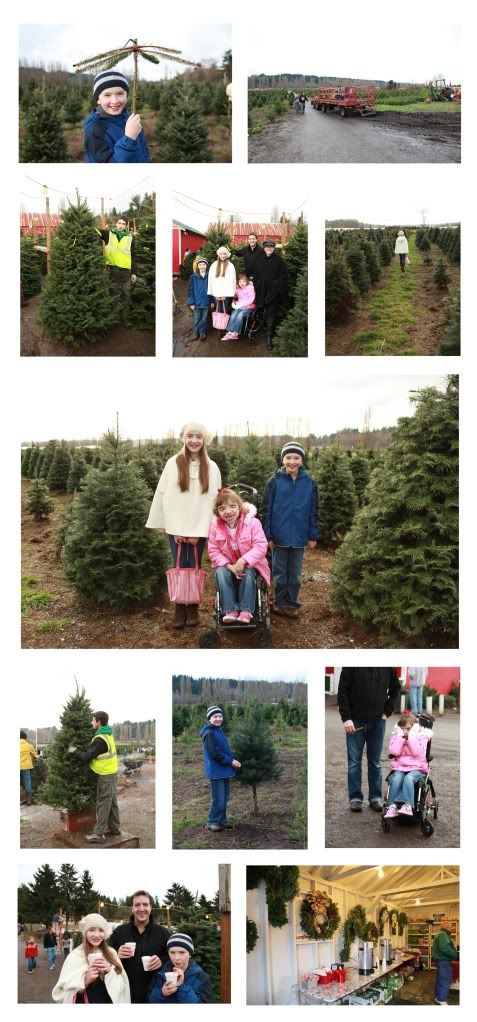 We also had a fabulous time at
my friend Darcy
's Santa Brunch. She does such a lovely job. If you need a realtor look her up. Maybe you'll get an invitation next year. We got there after the first wave and the kids were hungry so we sat down before visiting Santa. Ainsley was so cute, as we sat down she clearly saw Santa and was entranced. As we ate our sausage and blintzes and other treats she kept waving. He would jingle his bells for her. Over and over. It was the sweetest thing.