As a stay-at-home-mom my life obviously revolves around my children. I chose to leave my job as the accounting manager for a high-end general contractor when my oldest child was 1 1/2 because it was what I wanted.....that is true. I know without a doubt that raising my children is the best, most important thing I will ever do. I
want
to be at home. But I'm not living the life of an average SAHM because of the
added responsibilities that come with a medically complex special needs child
. I have more thoughts to share on the subject that I will save for another time.
Steve is headed into another busy work period (with a new company) which I know from previous experience will make the holiday season stressful. So this week we did what we could to try to get a head start and (hopefully) make the season more enjoyable (for me, it seems everyone else has been enjoying it just fine). We discussed getting an artificial tree but in the end the family decision was not to. Otherwise we are decorated. Lights are on the house. I even bought some presents and Steve started doing some wrapping. Wrapped presents on Dec. 2nd?! THAT
is
something new! We are determined that THIS is the year we won't be up until 4am wrapping presents (like we say every year, for real).
I hope you have a good week whatever you are up to and that you are able to find your own happy moments amid the daily stuff of life. Here are this weeks pictures. Enjoy it while it lasts. Only 4 more weeks to go.
Daily Happiness Photos - Week 48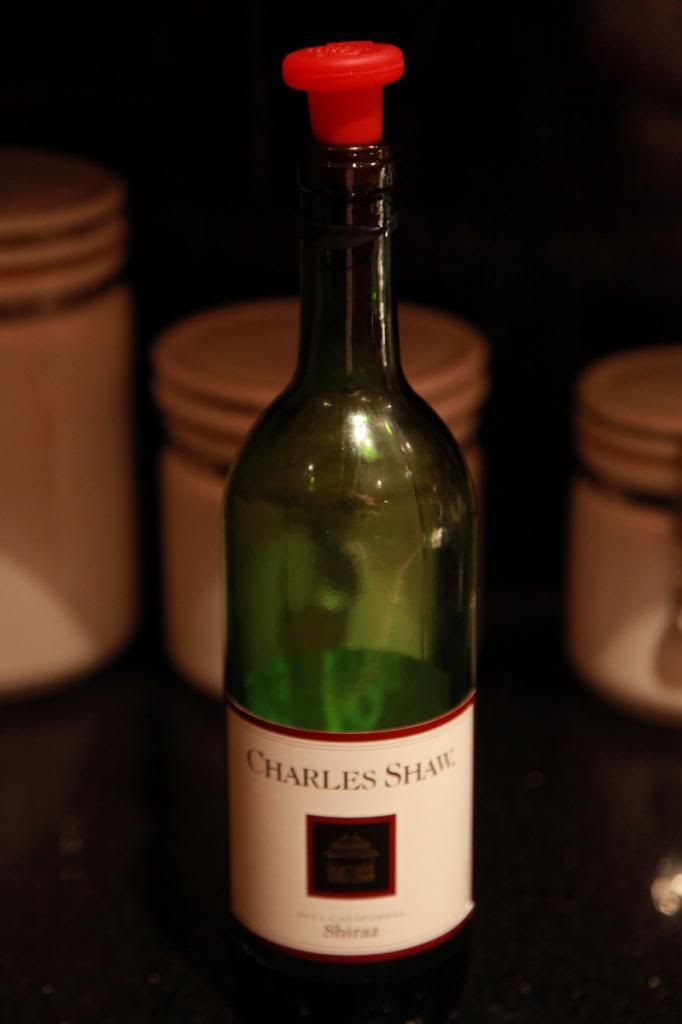 I've been an avid Trader Joe's shopper for years and yet somehow I'd never tried the infamous "Two Buck Chuck" (Trader Joe's own label of wines). Finally I did and I agree it's pretty good "everyday wine" especially for the unbelievably low price of $2.49. Let the wine floweth.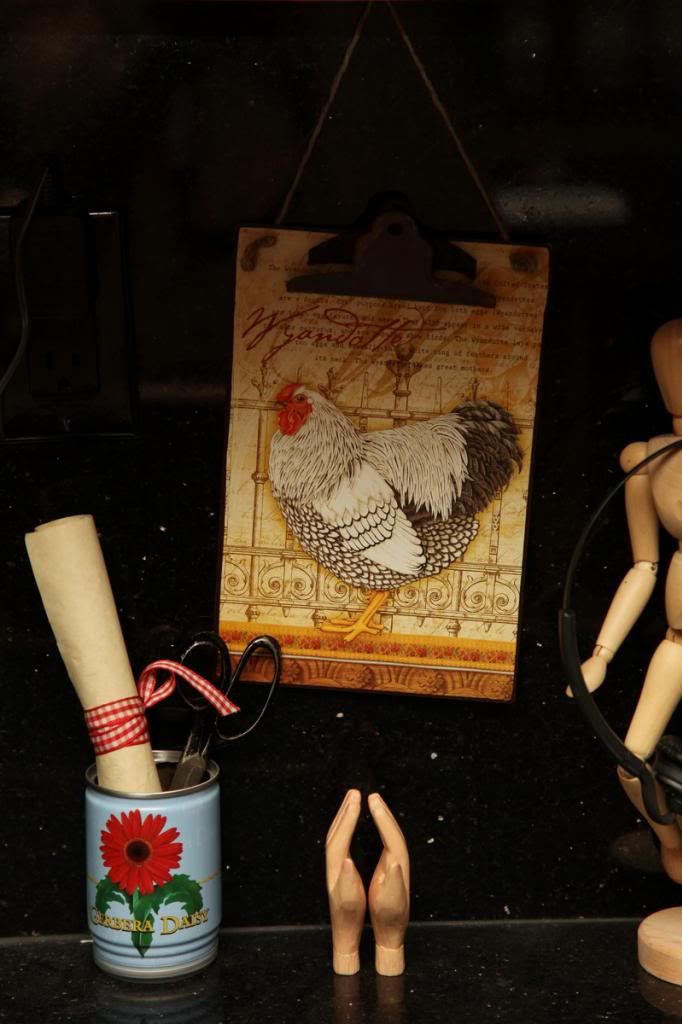 What the heck, prayer can't hurt. I also still like to wish upon a star. Honestly I think they are both about as effective, but I will pray if someone asks me too. Truly, I even hope it will work even when I'm doubtful. There is a special mom of 2 named Tricia with Cystic Fibrosis whose husband is asking for prayers, people all over the world are praying for her. She needs a second lung transplant and was removed from the transplant list due to fragile health. Please pray for Tricia that she is able to get on the transplant list right away. It can't hurt and I really hope it works.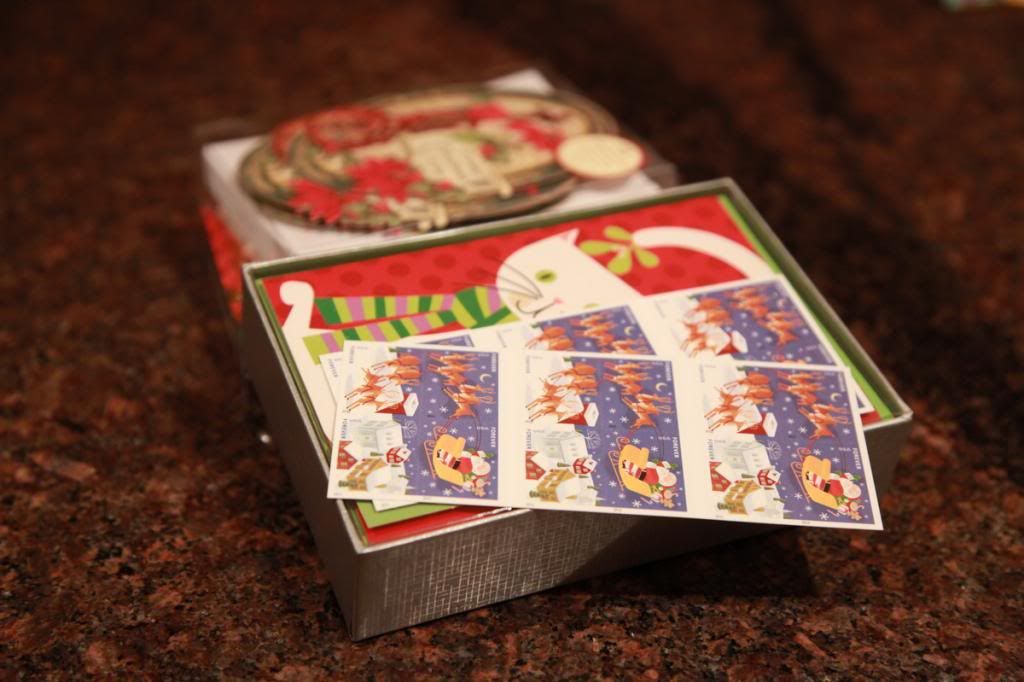 11/28 Getting an Early Start
I have a confession....I'm a procrastinator. Or a horrible time manager. I often think I have more time than I do. I'm trying so hard to be better. Especially over the holidays which really should be joyful, not stressful. I'm sure many of you have had your Christmas cards for months but not me. Having Christmas stamps in November, well that is kind of a miracle.
We've been working on toileting for yyyyyearrrrs. Ainsley's been doing pretty well. If we take her (she needs total assistance), she'll go. Except for poo. I remind her to tell me and then she goes and hides until it's too late. But today she signed "potty" so I took her and she went. It gives me hope that some day we will be able to get her out of diapers (though she will still need a lot of help in the bathroom.) If she goes I do the "potty dance" which she thinks is the funniest thing in the world. I really hope seeing me make a fool of myself will motivate her.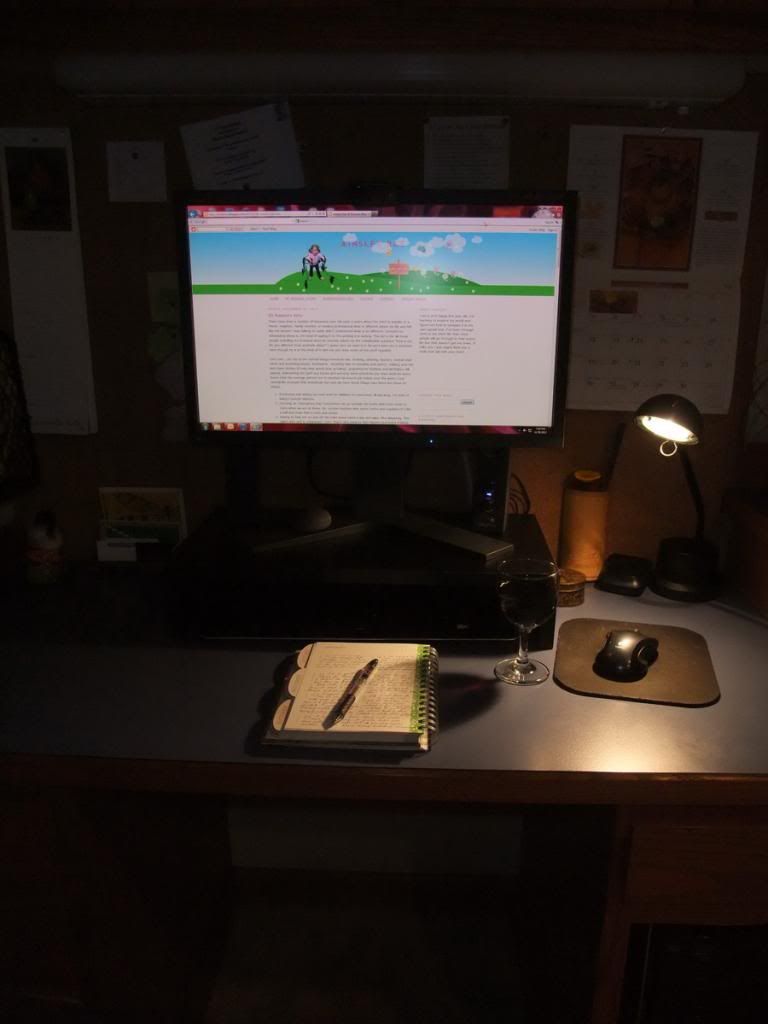 It may seem like a weird thing to share intimate details of your life with the world. Once upon a time I didn't understand why people did it. I started this blog as a way of sharing medical news with family and friends back in 2008. In addition to that it's also been a great outlet because I like to write. Having a child with special needs is isolating. Blogs are a great way for people to learn about each other. I often hear from people who say they've found my blog to be helpful, inspirational or informative (Seriously, how many blogs have so many medical topics covered in one place?!). If I've helped even a handful of people by sharing bits of our journey then I am happy.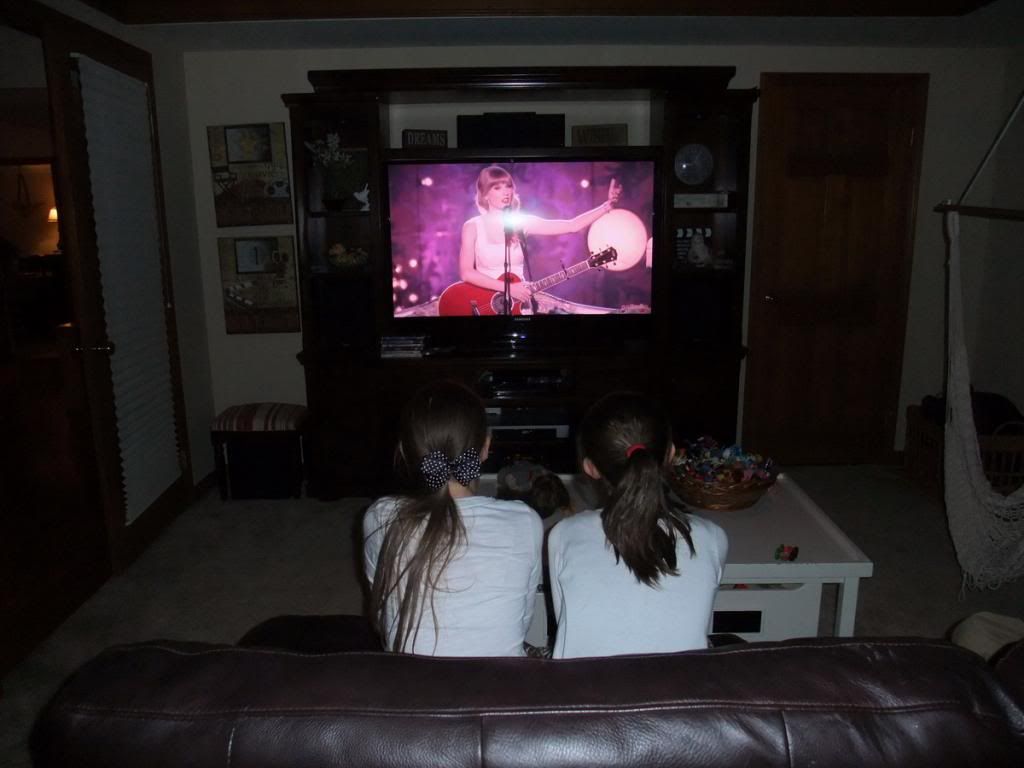 12/1 Good Role Models for Girls
I'm so thankful that Evie (and her friends) have such a great role model as
Taylor Swift
(instead of a few others which shall remain unnamed). Though I don't necessarily want Evie to play the guitar until her fingers bleed like Taylor did at her age. She has inspired Evie to start writing songs and learn to play guitar (she got one when she was 7) because she thinks if Taylor was writing songs at age 12, so can she. She had a friend stay the night and there was a Taylor Swift special on TV. How lucky is that?! Oh to be 11 again with unlimited possibilities before you.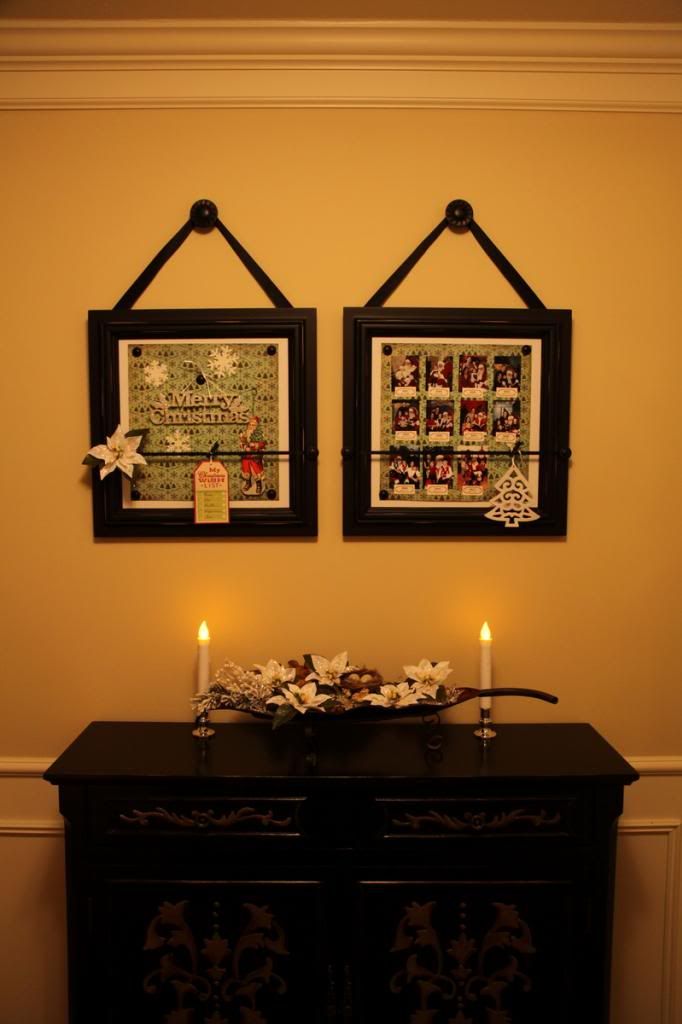 12/02 Early Decorating for Christmas
We got an earlier start decorating this year, hoping to reduce some of the holiday stress since Steve will be working a lot of hours again this holiday season. We need a tree but the rest is done. I especially love decorating my entryway for each season. I am pretty proud that as crazy as our life can be that we've managed to have the kids' photo taken with Santa every year (even the year Ainsley was born and came home from the hospital 2 days earlier). Last year I took the picture myself (at my friend Darcy's Santa's Brunch) and it's my favorite one. It's so fun to see how the kids have changed from year to year.
**********